Employee Theft from the Cash Register
As I've stated previously, only the lowliest thieves steal cash from the register and fail to plan a cover up.  Anyone knows that consistent cash shortages from the register is the first thing to bring management with a magnifying glass to your shift.
There are so many ways to cover up cash theft.  A partial list is:
Voids
No Sales
Coupons
Overrings
Underrings
Not Ringing Sales
Returns
Credit Cards
Tips
Of course I hesitate to list the specific methods for each type of fraud.  I do not want this to become a website where potential thieves come to learn to steal, although God knows there are already enough of those sites out there.  As a Manager or Owner, you need to obtain the same knowledge!  Do you know how each of the above catagories can be used to steal from a cash register? You should! Take a look at these statistics from Statistics Brain
The following statistics show just how much employee theft affects the success or failure of a business.  Taken from the Association of Certified Fraud Examiners, these statistics put actual dollar signs on the cost of ignoring the problem.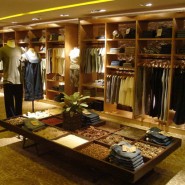 Statistic Verification
Source: Association of Certified Fraud Examiners, Easy Small Business HR, Institute for Corporate Productivity, Jack L. Hayes International, Inc.
Research Date: 9.18.2012
The most obvious form of employee theft is stealing cash from customer transactions like the cash register or from the company account. Other forms include time card fraud and office supply theft.
| | |
| --- | --- |
| Employee Theft Statistics | Data |
| Amount stolen annually from U.S. businesses by employees | $50,000,000,000 |
| Percent of annual revenues lost to theft or fraud | 7 % |
| Percent of employees who have stolen at least once from their employer | 75 % |
| Percent of employees who have stolen at least twice from their employer | 37.5 % |
| Percent of all business bankruptcies caused by employee theft | 33 % |
| Amounts Stolen | Percent |
| $1,000,000 and up | 25.3 % |
| $500,000 – $999,999 | 9.6 % |
| $100,000 – $499,999 | 28.2 % |
| $10,000 – $49,999 | 16.8 % |
| $1,000 – $9,999 | 7 % |
| $1,000 or less | 1.9 % |
| Median Amount Stolen | $175,000 |
| Demographics | |
| Men | 59.1 % |
| Women | 40.9 % |
| High School Degree | 34 % |
| Some College | 21 % |
| Bachelor's Degree | 34 % |
| Postgraduate Degree | 11 % |
| Reported Fraud Statistics | Percent |
| Tip from employee | 26.3 % |
| Accidental discovery | 18.8 % |
| Internal audit | 18.8 % |
| Internal controls | 15.4 % |
| External audit | 11.8 % |
| Tip from customer | 8.8 % |
| Anonymous tip | 6.2 % |
| Tip from vendor | 5.1 % |
| Notification from law enforcement | 1.7 % |
| Other Employee Theft Statistics | |
| Percent of total thefts committed by a manager | 37.1 % |
| Percent of total thefts by an employee who had ideas stolen at work | 29 % |
| Average time office fraud lasts before detected | 2 years |
| Retail employees arrested for workplace theft | 1 in 30 |
| Sources of Inventory Shrinkage in Retail | Percent |
| Employee Theft | 42.7 % |
| Shoplifting | 35.6 % |
| Administrative Error | 15.4 % |
| Vendor Fraud | 3.7 % |
| Unknown | 3.9 % |
Background Checks and Employee Theft
Some experts say that the best indicator of character is past performance and history.  How can you determine if someone is likely to steal from you or your business?  Well, one of the easiest methods is to perform a background check. And I mean a thorough background check, not just a $2.00 online background check.
But I'm just a small business, you say… I don't have the funds to spend big dollars on a high priced background check… Well, you don't have to!  I am going to share with you how to conduct a quality background check on a very modest budget.  The most expensive element of this background check will be the time YOU spend conducting it.
Consider these two points–
The Society of Human Resource Management estimates that it costs $3500 to replace one $8.00 an hour employee.  The cost considered when calculating this include the cost of hiring (ads, interviewing), onboarding (paperwork, setting up in payroll, IDs, setting them up in the POS system), and training.
The cost of hiring the wrong person who could steal from you, turn your customers away from you, steal from your customers, or treat your employees badly is immeasurable.
A background check should include, at the minimum, the following elements:
A criminal record search
Verification of prior employment history
Verification of social security number
Sexual Offender search
Dependent upon the type of work the employee will be doing for you, other things should be checked such as their driving record – if they will be doing any driving while on company time and an education verification – only needed if a degree or high school diploma is required.
Employment history
I cannot tell you how many times that i have fellow restauranteurs tell me stories about how they discovered that they were being ripped off by an employee, and later found out that the employee was doing the same thing at their prior place of employment!  This is because the small business owner is renowned for just hiring someone based on a referral, without checking out their references.
It is so easy for YOU to take a look at the potential employee's employment application.  Are there big gaps where they were not working? Maybe they were, but they just don't want to tell you about it because they were fired for theft.  Make sure you are suspicious of and verify and large gaps in their work history.  CALL prior employers and ask to speak with the owner.  Make sure to ask if they would hire them back.  If they seem reluctant to talk, you can politely remind them that there are laws that protect an employer who shares factual information about prior employees.  They are called Employer Shield Laws.  Also, an employer can be held liable if they had knowledge of serious problems and do not share that information with you.  They may ask for written authorization from the employee in order to share the employer reference. Make sure you have one on hand signed by the employee.
Criminal record search – It is ridiculous for you to invite a stranger into your place of business, let them interact with your employees, customers and money, when you have not done a criminal record search on them first.  This is where i suggest you call in the experts.  Sure, you can go online and check your local county for felony records, but what about the 25 surrounding cities (municipal courts)?  Are you going to check each one yourself?  Also, are you going to take the applicant's word about where they've lived, and just check those courts?  If I had committee a crime in a neighboring county, I think i would leave that address off of the list of my prior residences, wouldn't you?  A quality background check can be purchased for a very reasonable fee.  Why not let the experts run a social security trace so THEY can determine where the applicant lived, and then let them search the courts too.  Remember, you get what you pay for!
Sexual Offender Search – A sexual offender search can be conducted for free from the Federal government's national database at http://www.nsopw.gov – for free.
So, as you can see, it's not hard at all to conduct a background check on someone you are thinking of bringing into your inner circle, and it's certainly worth it!
Be Proactive Instead of Reactive to Employee Theft
I have heard you talk about the possibility of having to close this company because you are losing too much money.  I wanted to let you know that some people who have worked for you for a long time have been taking food and money, and that I have been a part of this.  I am so sorry and wanted to let you know that it will never happen again.  I don't know why I started, but I guess it was because it seemed so easy and that no one would ever miss the items and money.  It seemed like we were taking in plenty of cash from the looks of the daily deposits. I guess I never took into effect the bills that you have to pay too. I am embarrassed because this is not like me at all, and I am horrified that I set this kind of example for my children…
This is a letter that was given to an owner of a coffee shop after she had cameras installed.  I guess the employee thought she was being proactive, and by admitting her crimes could possibly avoid prosecution if she was ever found out.  The owner was astounded.  This was one of her best employees, and had become a close friend too. The employee never missed a day of work, was always the first to volunteer to cover shifts, and even came in to check on things on her day off!
The United States Chamber of Commerce states that employee theft and embezzlement costs American Employers over $50 billion annually. In today's tough economy, the instances of employee theft have risen.  Although this trend affects both large and small businesses, it is often the small business owner that is forced to close up shop due to losses from theft.
It doesn't matter whether you, as the owner, control the bookkeeping or not!  Employee theft at the cash register and theft involving inventory can be just as devastating.  Here are some of the most common ways that employee theft occurs at the register:
Giving away food at no charge
Under-ringing sales
Voiding sales after they have occurred
Fraudulent refunds and voided transactions
Theft of tips
Credit card fraud
These are just a few of the most common methods.  The sad part is that there are so many ways a small business owner can be proactive about preventing employee theft.  Camera systems, audits, and most importantly; the proper policies and procedures should be in place with the owner's follow up.
Employee Theft Affects a Wide Range of Industries
Embezzlement can occur in a wide range of business types; a pizza store, sub shop, dry cleaner, printing business.  Even medium and large businesses are not immune.  I know of an owner of a multimillion dollar business who lost over $90,000 in the course of one year to a dishonest bookkeeper.
Theft itself can take many forms.  Taking food, clothing, supplies is a form of theft that costs your company money as much as embezzlement in the accounting departments.  Theft can occur at the cash register in a multitude of ways; overcharging, under-ringing, deleting sales, voids, and pocketing the cash or simple cash theft from the till.
The Impact of Theft on the Small Business
Employee theft and embezzlement impacts all businesses and industries, but no where is its effect felt more than in the small business.
A recent report by The Association of Certified Fraud Examiners stated the median loss caused by the fraud cases in the study was $160,000. Nearly one-quarter of the frauds involved losses of at least $1 million. The report also summarized that small organizations are disproportionately victimized by occupational fraud. These organizations are typically lacking in anti-fraud controls compared to their larger counterparts, which makes them particularly vulnerable to fraud[1].
The report contained several other eye-opening statistics:
Criminal activity by employees goes on for an average of 18 months before being detected.
A third of new business failures are directly attributable to employee theft.
Companies with fewer than 100 employees are the most common victims of employee theft, due to their tendencies to have fewer theft control mechanisms in place.
The small business owner should concentrate their efforts on theft prevention on their most valuable equity; which is most often cash, but can also include high value inventory.  Cash losses can occur in many ways, but is most often misappropriated either at the point of sale, or in the daily bookkeeping.
What tools are available to prevent and spot theft in the small business?
POS (Point of Sale) Register Systems
Unless your business takes in less than $100 a day and the owner is the only person operating the cash register, gone are the days of the manual cash register.
A POS (Point of Sale) system is a computerized cash register system that can have as many or as few features as needed. There are several main categories of POS systems, all designed to fit a particular industry such as Retail, Hotel and Restaurant. A robust system can track inventory, utilize automated inventory ordering and reporting, generate sales reports, deliver orders to the kitchen, and can have many more features.
A POS system with only the most basic features, can reduce errors, increase the chance of catching and spotting theft, and make it more difficult for dishonest employees to steal.  POS systems reduce time spent doing inventory, sales figures, payroll and timekeeping and other administrative tasks. They also help increase productivity by calculating best selling items, and highest profit items.
Camera and DVD Systems
A simple camera and DVD system in your establishment can dramatically reduce employee theft.  Why? Because many employees steal because they believe there is no way they can be caught without proof.
---
[1] National Association of Certified Fraud Examiners http://www.acfe.com/rttn-highlights.aspx
Losing  Cash from the Cash Register does NOT Mean You Will Have Cash Shortages
That's right – in MOST cases, if an employee is stealing cash, you will not have cash shortages at the end of the day.  This is true in almost all cases.  Employees need to hide the fact that they are stealing. If not, their theft would not go unnoticed for long.
There are many ways to steal cash…Under-ringing sales, voids, credit card transactions, not reporting sales… the list goes on and on.  Employees that are using the above methods will go undetected until specific measures are taken to catch them.  It does not take thousands of dollars in camera equipment and sophisticated electronic devices, it just takes knowledge.
If your business has been losing money, has decreased revenue for no apparent reason, and seems to be bleeding from the inside out, you need to take action.  Get to know your POS (Point of Sale) system, and if you don't have one, get one!   A POS system records every transaction on your cash register for your review at a later time.  More sophisticated systems can even record and track inventory.  The reporting available from a POS system can help you track trends, anomalies, and suspicious activity on your cash register.  You have to know what you are looking for though.
If you need help in order to know what you are looking for and how to track and investigate suspicious activity, contact me and I will give you a free consultation  in order to help educate you regarding cash theft from your small business.